Local. Trusted. Family Owned.
Landscape Lighting Covington LA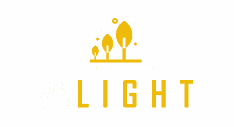 Get a free estimate on one of our many lighting services. We provide affordable options that are sure to fit anyones budget.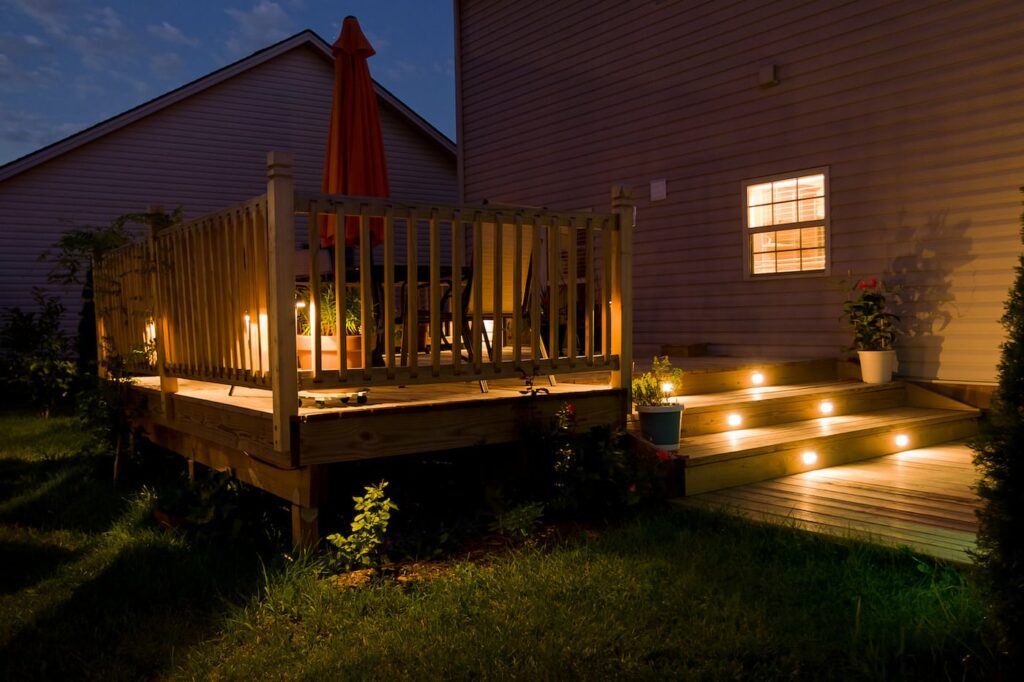 Top-Rated Outdoor
Lighting in Covington
Be the Light is Covington's go-to lighting pro for outdoor lighting for commercial and residential clients of all types and sizes. In fact, our reliable team offers the best landscape lighting Covington LA has to offer.
Home and business owners in our region have entrusted our team with their exterior lighting needs for years and we would consider it an honor to add you to our ever-growing list of satisfied and repeat clients.
When in search of Covington landscape lighting near me, numerous property owners have hired us to design and install custom landscape lighting options. Our team offers a wide variety of landscape lighting services.
Searching for Covington
Landscape Lighting Near Me?
Be the Light is staffed by fully licensed, insured, and certified lighting technicians that will provide safe and reliable landscape lighting services at your home or business. You can rest easy knowing that you will not only get impressive workmanship and service, but your property will also remain safe and in reliable hands during our time there as well.
Be the Light is the preferred local landscape lighting company in our region and we can design and install a wide variety of outdoor landscape lighting for your home or business. If you can dream it, we can make it happen.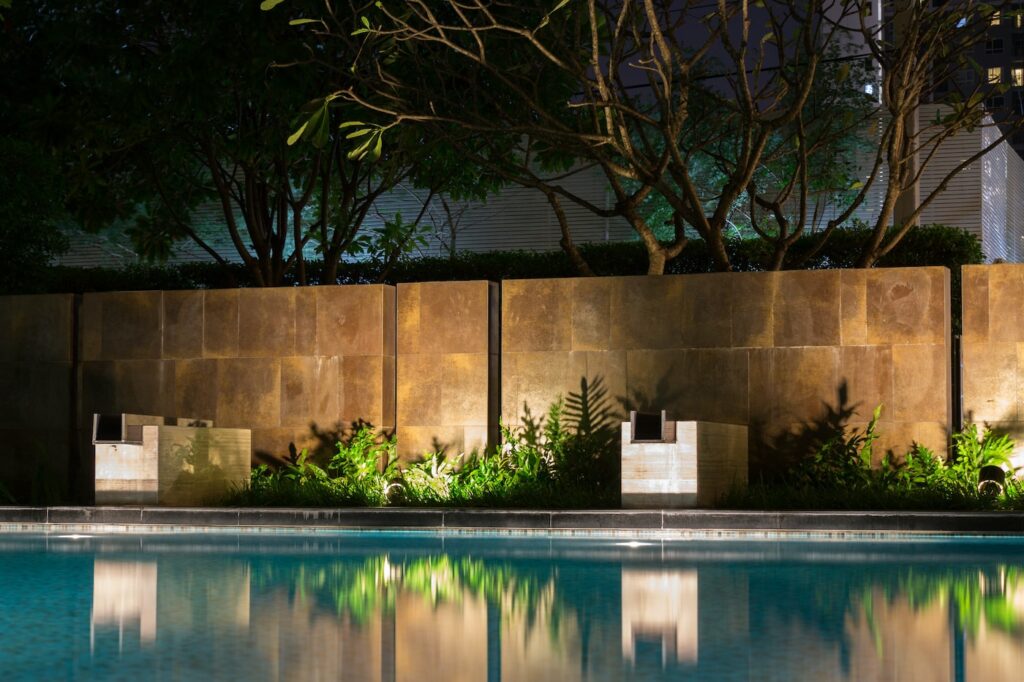 Local. Trusted. Family Owned.
Covington Landscape Lighting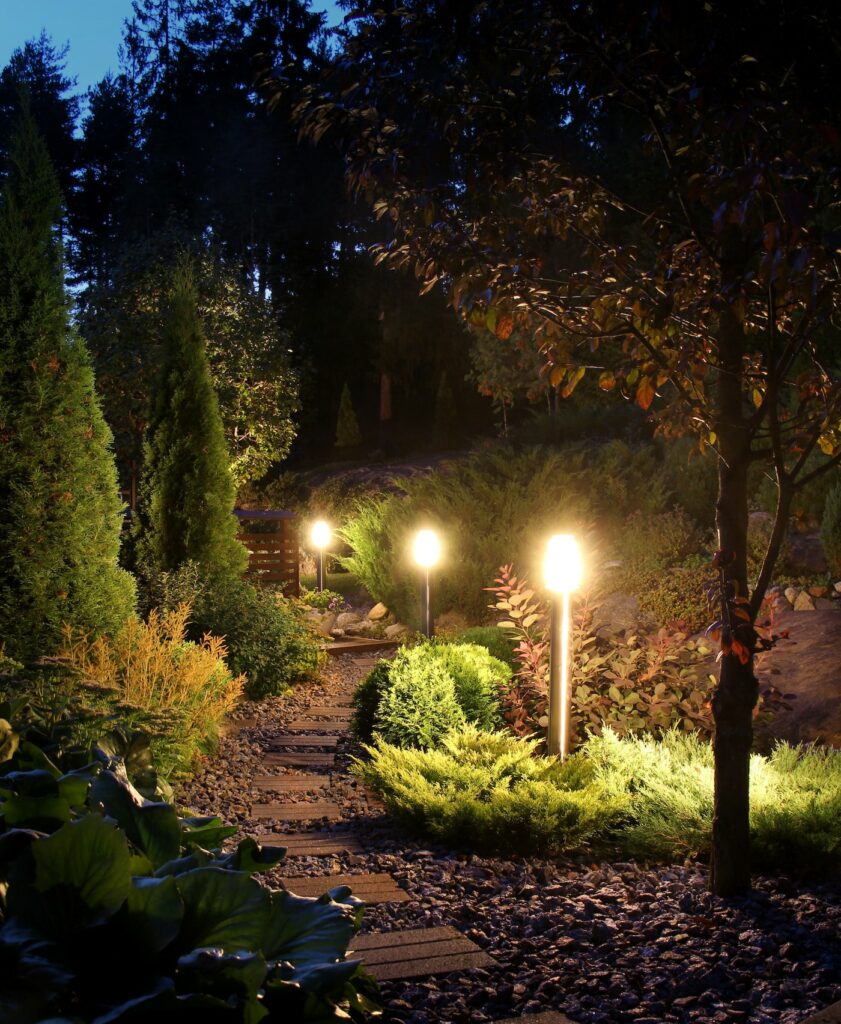 Expert Landscape
Lighting Covington LA Residents Trust
An important aspect of your landscape design is having the right landscape lighting. Why invest in stunning landscaping if you don't have the right lighting to create focal points even after sunset. The right landscape lighting also helps secure your property as well as keep your family and visitors safe outside after dark.
Quality landscape lighting also means showcasing the features of your commercial or residential property that you want to be noticed while taking away attention from aspects of your property that you don't want to be seen. That's why hiring a pro such as Be the Light is vital to ensuring the right lighting is properly placed and installed.
Be the Light can also upgrade your landscape lighting to include outdoor led lighting. The transition to LED lighting not only saves you money but also lasts longer, provides a more pleasant effect, and is more energy-efficient.
Call Today for Landscape
Lighting Services in Covington, LA!
Our team not only installs outdoor lighting. We also renovate existing lighting systems to make them either more useful or utilize newer technologies. We also can offer ongoing service and repair options for clients as well. Let Be the Light be your one-stop shop when it comes to exterior lighting!
Be the Light is proud to serve the city of Covington LA as well as its surrounding communities. Covington is home to numerous attractions such as the HJ Smith & Son General Store and Museum, the Insta-Gator Ranch, the Three Rivers Arts Festival, shopping and eating on historic main street and so much more!
If you are in need of landscape lighting services in Covington LA Be the Light should be your first call! We offer year-round outdoor lighting services whether it's a new installation or a repair service. Call us today to discuss your specific landscape lighting needs! We look forward to providing you with our landscape lighting Covington LA services!