Local. Trusted. Family Owned.
The Exterior Lighting Experts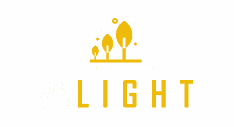 First Time Customers Receive Up to $100 Off
Get a free estimate on one of our many lighting services. We provide affordable options that are sure to fit anyones budget. 
Top-Rated
Exterior Lighting
Be The Light is a family-owned and operated company. Our lighting professionals take great pride in the work we do for our customers, and we enjoy seeing the transformations we create all throughout Southeast Louisiana. We provide lighting services for all types of residential and commercial properties in New Orleans, Baton Rouge, and in all of the surrounding communities, too. If you have been looking for a company that can add temporary or permanent lighting displays on your property, then please reach out to our dedicated and talented team. We look forward to hearing from you any time!
Residential Lighting Company
Local Residents Trust
Our professionals are fully certified, insured, and licensed. We are equipped with some of the most modern lighting displays and tools, and we have advanced training that enables us to create illuminating features that are beneficial and affordable for our customers. Our team members welcome the chance to add lighting displays to your home or business property. Landscape lighting is one of our specialties and one of our passions, as well. We also offer excellent services for special events, weddings, and we provide custom holiday lighting services, too. Our goal is to be your all-inclusive lighting company for your lighting needs throughout the year.
Be The Light has proudly served Southeastern Louisiana for a long time. We know that our neighbors take great pride in their homes, their businesses, and in celebrating life. Our team members want to help you every step of the way as we add character, ambiance, safety, and uniqueness to your everyday way of living. Strategically placed lighting features can add all of these characteristics to your property or to your special event.
We are Be The Light. Whether you need our top-rated Landscape Lighting, or you need our Holiday Lighting, we've got you covered. We are proud to offer our services to Covington, LA and the surrounding areas. 
Light sources that are strategically placed around your landscaped lawn can add significant character, warmth, and safety to your home or your business property. 
Learn More!
The lighting professionals from Be The Light are pleased to offer reliable lighting services for all types of special events.
Learn More!
If you have been looking for a professional company to help illuminate your special day, then the talented crew from Be The Light would like to help you.
Learn More!
Christmas Light Installation
Nothing ushers in the holiday spirit and the season of joy quite like Christmas light displays
Learn More!
Commercial Christmas Lights
Commercial holiday lighting is an important part of your business's holiday season. The right display and decorations create a festive, warm, and welcoming environment for your customers, guests, and clients.
Learn More!
Local. Trusted. Family Owned.
Landscape Lighting Done right
Call Today For
Exterior Lighting
We work closely with each customer to ensure that we achieve a high level of customer satisfaction with each project. Our professionals can design, install, maintain, remove, and store all types of lighting equipment. We want to add value to your world with our dependable lighting services and we want to add brilliance, too.
If you would like to learn more about our company, services, pricing, or scheduling, then please reach out to a team member from Be The Light today. We are very excited to talk with you, learn about your lighting needs, and develop a plan that is beneficial to everyone involved in the process. Our experts are always available and we look forward to speaking with you!