Local. Trusted. Family Owned.
The Event Lighting Experts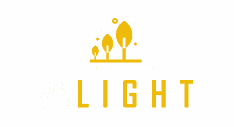 First Time Customers Receive Up to $100 Off
Get a free estimate on one of our many lighting services. We provide affordable options that are sure to fit anyones budget. 
The lighting professionals from Be The Light are pleased to offer reliable lighting services for all types of special events in New Orleans, Baton Rouge, and all of the surrounding areas, too. We have the equipment, the tools, and the knowledge to transform a special event into an event that is memorable, spectacular, and brilliant.
If you are organizing a special event, such as a wedding, a company celebration, a party, or some other type of get-together, then please reach out to our team from Be The Light. We know that you have various companies from which to choose; however, we hope to be the brilliant lighting company you pick for your lighting projects. We are excited to take care of your special event lighting any time of the year!
Our lighting experts want to provide all-encompassing lighting services to you. We will work with each customer closely to determine the type of lighting you want for your event. Next, we will create a lighting design that will enhance your event. Our dedicated crew will install the lights at the appropriate time, maintain the lights, and we will remove the lights promptly when your event is completed. Our goal is to be your one-stop shop for all of your lighting needs.
Local. Trusted. Family Owned.
The team members from Be The Light work carefully to install lighting features while also paying attention to aesthetics and safety measures for your guests. We tuck cords and lighting equipment away, so your guests can enjoy the ambiance of the lights without the concern of tripping over cords and lighting equipment. We know that you have put a lot of work into planning your event, and we want to relieve some of your stress while adding brilliance to your special time.
If you would like to learn more about the event lighting features and packages that we offer, then please reach out to a representative from Be The Light at your earliest convenience. We are glad to answer any questions for you, and we can provide you with a free estimate for a potential lighting display, too. Our lighting experts are available all throughout the year, and we look forward to speaking with you any time!
Here are a few of the cities we offer Event Lighting in:
Plus the Surrounding Areas!