Local. Trusted. Family Owned.
The Mardi Gras Lighting Experts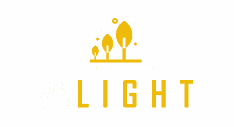 First Time Customers Receive Up to $100 Off
Get a free estimate on one of our many lighting services. We provide affordable options that are sure to fit anyones budget. 
Top-Rated
Mardi Gras Lighting
If you've been around Louisiana, especially New Orleans, Baton Rouge, and Covington, for Mardi Gras, you know how special this time is. Parades, carnivals, beads, floats, and marching bands all signify an epic festival celebration. At Be The Light, we believe every property should be fully decorated in purples, greens, and gold. So, if you're looking for a way to decorate your home or business and show your love for the Mardi Gras season, consider us for Mardi Gras light installation.
We have a team of friendly, enthusiastic specialists dedicated to transforming your residential or commercial property for Mardi Gras. We're well-equipped with the tools, materials, and equipment necessary to install Mardi Gras lighting at almost every part of your property. From rooflines and walkways to trees and shrubs, our professionals are ready to handle it all. You can always trust our team to get the job done on time and within budget. Plus, we only work with industry-leading, commercial-grade LED lights, so our customers get the best of the best each and every time.
Expert
Mardi Gras Lighting
Show your love for Mardi Gras with the help of Be The Light! We work closely with our customers to create a comprehensive custom lighting design that makes your property stand out from the rest. While other companies might only provide cookie-cutter designs, we tailor our lighting installation services to your specific preferences. We work closely with each customer to learn their vision for their lighting display, and we work diligently to ensure that vision turns into a reality. In the end, we're confident you'll be amazed by the results.
Local. Trusted. Family Owned.
The Mardi Gras Lighting Lighting Pros
As a licensed, insured, and certified lighting installation company, we're proud to offer all our customers a successful lighting installation experience. We have a team of seasoned lighting specialists that have accumulated years of professional, hands-on industry experience that allows us to provide high-quality installation solutions to our local community. We can help you create a unique, compelling light design that showcases the Mardi Gras spirit that simultaneously shows off your property's best features. Plus, once the festivities are over, we'll come back to your property and remove all the lights we've installed, storing them until the following year.
Once you're ready to experience the difference Mardi Gras lighting can make to your property, we invite you to contact us today. We'd be more than happy to learn your vision and discuss how our installation services can help you. Get in touch today.