Local. Trusted. Family Owned.
Landscape Lighting Baton Rouge LA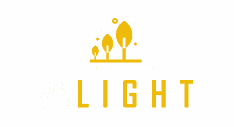 Get a free estimate on one of our many lighting services. We provide affordable options that are sure to fit anyones budget. 
Top-Rated Outdoor
Lighting in Baton Rouge
Be The Light is a full-service landscape lighting company that provides lighting services to homeowners in and around Baton Rouge, Louisiana. We specialize in outdoor lighting to help you create the perfect space to enjoy your yard and outdoor living space. Our landscape lighting services will help you turn your backyard into a paradise. No matter what time of year, we can provide the right light to brighten up your space.
Our Baton Rouge landscape lighting services will transform your yard, driveway, or balcony into a beautifully lit paradise. No matter what time of year you want to decorate your spot, we can provide the right kind of light to make it feel like a vacation every time you step outside. If you wish to illuminate your landscape with subtle lighting or want to turn it into an extra display space with bright lights, we have everything you need to make your space come alive. Just pick your favorite shape and style, and we'll deliver it right to your door.
We provide the best landscape lighting in Baton Rouge, LA. Our lighting is designed to enhance the aesthetics of your property and make your property stand out against the dark background of the night. Our exterior lighting is also functional and intended to provide you with the required safety and security. We offer a wide range of exterior lighting solutions to meet your needs.
Searching for Baton Rouge
Landscape Lighting Near Me?
We customize the design and features of our lights to fit your needs and budget. We also offer our customers a wide range of colors and styles. Our goal is to help you create the perfect ambiance for you, your family, and your loved ones. Why not give us a call today and let us help you make your next lighting project amazing.
Our team of professionals will help you create the perfect outdoor space. We specialize in architectural lighting, pathway lighting, driveway lighting, outdoor led lighting, and more. We'll provide you with the best design advice and the highest quality products to make your outdoor space the best it can be. So if you're looking for the best Baton Rouge outdoor landscape lighting, turn to Be The Light.
Local. Trusted. Family Owned.
Baton Rouge Landscape Lighting
Expert Landscape
Lighting Baton Rouge LA Residents Trust
Baton Rouge landscape lighting near me is a great way to make your home or business stand out. Our experts can help you create a beautifully lit landscape that will leave visitors in awe. No matter what type of lighting you're looking for, we have the needed products. We offer a wide selection of lighting fixtures to choose from, so you can find the perfect fixtures to fit your needs.
Outdoor lighting adds atmosphere to your space and can make your property more secure. We can install fixtures illuminating your driveway, walkway, or yard, making it easier to see when you return home at night. We can also help you add security to your property with motion-activated lighting, which can be activated automatically by sensors when it is dark enough outside to start the bulbs.
Call Today for Landscape
Lighting Services in Baton Rouge, LA!
Want to light up your yard, driveway, or pathway? At Be The Light, we have everything you need for outdoor landscape lighting. Our selection of solar, string, outdoor led lighting, and post lights will illuminate your space in style without taking up valuable space in your energy bill. Our team of certified professionals can help you determine the best lighting solution for your space, whether large or small.
If you're interested in learning more about our Baton Rouge landscape lighting services, please don't hesitate to give us a call. We'll happily answer any questions you have and provide you with a free consultation so we can help you create the best ambiance for your property. We look forward to providing you with our landscape lighting Baton Rouge LA services!