Local. Trusted. Family Owned.
Wedding Lighting Hammond, LA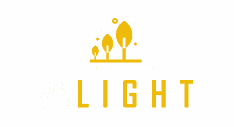 Get a free estimate on one of our many lighting services. We provide affordable options that are sure to fit anyones budget. 
Top-Rated Outdoor
Wedding Lights in Hammond
Are you getting married soon in Hammond, LA? If so, you want your special day to be just that – special. One way of doing this is making sure you have the proper wedding lighting at both the ceremony and reception. 
Wedding lights are used to not only light up the couple, but to make the most out of the dinner table, aisle, and dance space. If you need top-rated and affordable wedding lighting services, contact the team at Be The Light for all your needs. 
Searching for Hammond
Wedding Lighting Near Me?
Because of how important your wedding day is, we don't take out outdoor wedding lighting company services lightly. Rather, we make your outdoor wedding lights our top priority. When you call us at 504-332-8687, you'll speak to a member of our team who is highly trained in this industry. During this consultation with a team member, you'll be asked about when your wedding is, your budget, and what kind of wedding uplighting you're looking to incorporate. Some couples may have a vision already for what they want, which is awesome! In cases like these, we'll move forward with setting up your contract, putting everything together and eventually, installing it all on your big day. 
However, some couples may not be too sure about what they want, which is not a problem. That's what the team at Be The Light is here for! We'll talk about your wedding venue and its location to determine the best kind of lighting package for you. At Be The Light, we have provided couples with beautifully lit aisles, as well as lights for backdrops and string lights to hang over the seating area. We welcome you to check out our gallery to see these beautiful, custom designs and find out what you can expect when you hire us, but also for inspiration for your own special day. 
Local. Trusted. Family Owned.
Expert Wedding Lighting
Hammond, LA Residents Trust
When it comes to your wedding, you, of course, are going to want it to go off without a hitch. That's why, before installing your lights on the big day, we'll ensure that all of them are fully functional, so there aren't any mishaps. We guarantee that these custom wedding lights will sparkle and shine throughout your entire wedding. 
Call Today for Wedding
Lighting Services in Hammond, LA!
Then, once the ceremony and reception are over, we'll come back out to remove everything so neither you nor your guests will have to lift a finger. If you're looking for affordable and highly rated wedding lighting Hammond LA, turn to Be The Light. We are a family-owned and operated company and we are honored to help make your special day a bit brighter. Whatever your budget and vision, we can make it happen. We will create a lighting package that is beautiful and unique for you and your significant other and one that ties nicely into your theme. 
Don't stress about finding the right vendor for your big day. Book your custom wedding lighting near me by calling Be The Light at 504-332-8687. We can't wait to work with you and bring all your wedding day lighting visions to life!