Local. Trusted. Family Owned.
Landscape Lighting Hammond, LA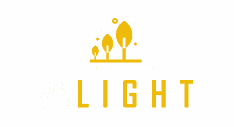 Get a free estimate on one of our many lighting services. We provide affordable options that are sure to fit anyones budget. 
Top-Rated Outdoor
Lighting in Hammond
You take great care to keep the outside of your home looking beautiful. So why not show it off with some professional landscape lighting? Residents in Hammond, LA turn to landscape lighting company, Be The Light for all their landscape lighting services. Whether you need traditional outdoor lighting or want to go all out with outdoor LED lighting, the team at Be The Light has you covered. 
When you call us, we'll set up a consultation to discuss your vision and what you want from your custom landscape lighting package. If you know what you want, great! If you don't, no worries – we'll make recommendations based on your goal, the size of your property, and your budget. 
Searching for Hammond
Landscape Lighting Near Me?
At Be The Light, we offer a wide range of exterior lighting options including but not limited to step lights, garden lights, flood lights, bollard lights, string lights, and spotlights. Each one of these lights offers a unique purpose to your property. For example, string lights can be used to brighten up your backyard and patio, but also help to create a fun, relaxed vibe for when you're entertaining guests. 
Bollard lights, on the other hand, are used around steps to help guide your pathway so you don't accidentally trip and fall – or worse, injure yourself. Garden lights, for example, could be used to highlight plants and flowers, whereas flood lights are used to brighten the area outside your home. Not only do flood lights highlight your home's beautiful design, but they are also great for protecting your property. 
Local. Trusted. Family Owned.
Hammond Landscape Lighting
Expert Landscape
Lighting Hammond, LA Residents Trust
These lights can help deter break-ins because it not only makes it appear to others that you're home, but they can make trespassers easier to spot. Professional lighting installation serves many purposes that homeowners residing in the greater Hammond LA area can reap the benefits of. 
If you're in the market for professional outdoor landscape lighting, contact the Hammond landscaping lighting near me team at Be The Light. Having been a pillar of the Hammond community for years, we proudly offer our services to both homeowners and commercial business owners looking to elevate the look of their property, but also make it more secure. Call Be The Light at 504-332-8687 to get a free estimate on all your property lighting needs or to schedule a consultation. 
Call Today for Landscape
Lighting Services in Hammond, LA!
When you work with the team at Be The Light, you will not only get comprehensive lighting packages installed on your property, but you'll also be receiving the newest trends in the industry. 
If you're ready to move forward, we welcome you to check out our gallery to learn more about what our custom lighting packages look like and what you can expect. While we aim to provide affordable lighting packages that fit all budgets, all first-time customers will receive up to $100 off their lighting services when they book.
Don't keep your home in the dark. Instead, hire the lighting professionals from Be The Light in Hammond, LA. We look forward to working with you soon and helping brighten up your property.