Local. Trusted. Family Owned.
Event Lighting Covington LA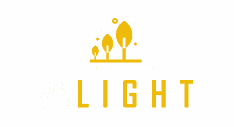 Get a free estimate on one of our many lighting services. We provide affordable options that are sure to fit anyones budget. 
Top-Rated Party Lighting
in Covington
Need lighting for a big event? Call on the pros at Be the Light to offer the best and most memorable event lighting Covington LA has to offer. No matter what size or type of event you may be hosting, we have the team, experience, and services to impress every guest.
When locals go in search of Covington event lighting near me, Be the Light is the name numerous event hosts and planners have entrusted with their big day. Whether it's a wedding, a concert, or a charity fundraiser, we have planned lighting installations for numerous types of events.
Searching for Covington
Event Lighting Near Me?
Be the Light is the event lighting company you can trust. We have numerous years of experience and our technicians come fully licensed, insured, and certified. That means you can rest easy knowing you're getting the best event lighting services.
Embellish, enhance, and beautify any space with the best party lighting with Be the Light. The magic of the best event lights can transform ordinary places and venues into magical rooms of wonder that will make lasting impressions on your guests and attendees.
You can also light up outside events with the best outdoor event lighting thanks to beautiful color ranges and moving LED light beams. If you can dream it, we can make it happen. If you aren't sure what kind of lighting would be best for your event, don't worry! We have a team of expert event lighting technicians to walk you through the best lighting choices for your venue, theme, and/or event.
Local. Trusted. Family Owned.
Expert Event Lighting
Covington LA Residents Trust
Be the Light's unique approach to creative lighting is thanks to our unique understanding of event design techniques and the highest quality lighting equipment. We can mix these elements together to create unexpected and original ways to enhance your event environment.
Lighting isn't just another element to add to your event. It should be a key element to improve and enhance your event and every other decor item in the room or venue. It also sets the tone for the atmosphere and vibe of your event as soon as your guests or attendees walk into your venue.
Be the Light offers customized indoor and outdoor event lighting designs to enhance and illuminate your special day. We can even change an entire room with a token color for branded events. If you can dream it, we can make it happen.
Call Today for Event
Lighting Services in Covington, LA!
Be the Light is proud to serve the city of Covington LA as well as its surrounding areas. Covington LA is a historic city with numerous attractions and events. Visitors can check on gators at Insta-Gator Ranch and can check out local artists at the Three Rivers Arts Festival.
The next time you or a loved one are in search of event lighting companies near me, call on the pros at Be the Light. We offer the most creative, reliable, and affordable event lighting in our region and would be honored to be entrusted with lighting up your event. Contact us today for a free design consultation and cost estimate!