Local. Trusted. Family Owned.
Christmas Light Installation Slidell LA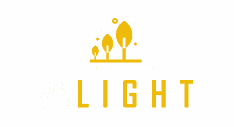 Get a free estimate on one of our many lighting services. We provide affordable options that are sure to fit anyones budget. 
Top-Rated Christmas
Light Installation in Slidell
Now is the perfect time to consider your residential Christmas lighting setup for the upcoming holiday season. Our team at Be The Light is now offering Christmas light installation services in Slidell, LA. We've been in the Christmas light installation business for years. In those years, we've perfected our Christmas light installation techniques to provide you with the residential Christmas lighting setup of your dreams. We are committed to providing the best customer service for our residential Christmas light installation customers. Give us a call today and one of our Christmas light installers will be standing by to assist our Slidell, LA customers. We can't wait to work with you.
Searching for Slidell
Christmas Light Installation Near Me?
If you've been searching for "Slidell Christmas light installation near me" you don't have to look any further. You've found the best holiday decorators in the Slidell, LA area. A Christmas light installation service is a great way to create epic holiday light installations or simply take one thing off your plate during the holiday season. Don't be the one to spend hours on the roof this year, let our Christmas light hangers handle that for you! Our holiday decorators are licensed, insured, and bonded for your peace of mind. You truly don't have to worry about anything when you work with our residential Christmas light installation team.
Local. Trusted. Family Owned.
Slidell Christmas Light Installation
Expert Christmas Light
Installers Slidell LA Residents Trust
Our residential Christmas light installation is truly full-service. Our holiday decorators will work with you to design the holiday lighting of your dreams. Once we finish the design, our Christmas light hangers will arrive at your house on the agreed-upon day and start the installation. Once we finish, we'll swing by to take the lights down after the holiday season is over. We can even store the holiday lights, so you don't have to! Everything we do is about our customers, and it brings us joy, to bring you and your family joy over the holiday season.
Slidell, LA sits just above the city of New Orleans, north of Lake Pontchartrain. Slidell, LA is only a 25-minute commute to New Orleans. That means that many Slidell, LA residents can take advantage of all New Orleans has to offer. Slidell, LA is known for its festivals, swamps of alligators, and dining and attractions. Some of our favorite things to do in Slidell, LA include Olde Towne Slidell Main Street, Camp Salmen Nature Park, Tammany Trace, Slidell Historic Antique District, and Movie sets. Whatever brought you to Slidell, LA, we're glad you're here and we can't wait to provide all your residential Christmas lighting needs.
Call Today for Christmas
Light Installation in Slidell, LA!
We're so glad your search for "Christmas lighting near me" brought you to us. All of our residential Christmas lighting services come with a 100 percent customer satisfaction guarantee. That means if you are not completely satisfied with your Christmas lighting installation, our Christmas light installers are dedicated to making it right. Working with us is practically risk-free because, no matter what, we'll make sure you love your Christmas light installation. Give us a call today and one of our Christmas light hangers will answer any questions you have about the process. We're the best Christmas lighting company around!